People
Lucius Cary is the founder and managing director of Oxford Technology Management Ltd, which has specialised in making and managing investments in start-up technology-based businesses since 1983. He has a degree in engineering and economics from Oxford University, an MBA from Harvard Business School and was an engineering apprentice at the Atomic Energy Research Establishment, Harwell.
After forming and raising finance for his first business in 1972, he founded "Venture Capital Report" in 1978 and was its managing director for 17 years. In March 1996, he became chairman and reduced his day-to-day involvement in order to concentrate more fully on Oxford Technology Management's investment activities. Oxford Technology Management raised its first fund to invest in start-up and early-stage technology companies in 1983. By 2012, Oxford Technology Management had managed or advised ten funds which, between them, have made more than 100 such investments.
In 2003, he was awarded an OBE for services to business.
Andrea Mica graduated from the Delft University of Technology with an MSc in Industrial Design Engineering, and went on for a further graduate study in Innovation and Creativity at the State University College of New York at Buffalo. He has a strong and varied background in technology prior to joining Oxford Technology – both promoting technologies for sale, and identifying new technologies to invest in. He also has an entrepreneurial streak – most recently he co-founded CleanSteel Ltd, a company that has developed a new technique for recycling waste products from the tyre industry.
Alex Starling is the Chairman of OT1 and a Director of OT2, OT3 and OT4. Alex runs his own corporate advisory firm, ACS Technical Limited. He has helped a number of technology companies raise venture capital and, conversely, shareholders realise their investments in such technology companies. Alex has an interest (as founder and shareholder) in several young growing companies.
He is a Chartered Engineer and Member of the Institution of Mechanical Engineers, has a PhD in Engineering from Cambridge University and holds the ICAEW Diploma in Corporate Finance. Alex has a young family and – when not fulfilling parental duties – enjoys doing whatever sport he can fit in to his schedule. He is also a trustee of Medair UK, an international emergency and disaster relief charity.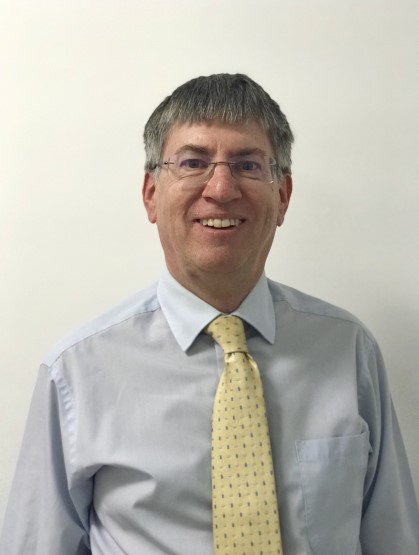 Richard is the Chairman of OT2 and a Director of OT1, OT3 and OT4. He is a Chartered Management Accountant, and worked for two blue chip companies before he joined easyJet, where he was one of the key executives that transformed the business from private company to household name. He has worked as CFO for an airline, and most recently worked as the Director of Performance Management and Turnaround for the Monarch Group. He has also had a number of consulting assignments, helping companies determine their strategy, and implementing business improvements
Robin Goodfellow is the Chairman of OT3 and a Director of OT1, OT2 and OT4. Robin had 30 years of experience in senior Accounting Manager and Internal Audit Manager roles with ExxonMobil International, Esso Europe, Esso Petroleum and Esso Norway. He has particular expertise in advising on and implementing cost effective controls across total company business activities and their accounting systems.
More recently he has been an active investor and shareholder in VCTs, EISs and other small companies. He was a regular commentator on VCT industry performance and current VCT company issues. Robin has an MA in Engineering from Cambridge University and an MBA from the London Business School.
David Livesley is the Chairman of OT4 and a Director of OT1, OT2 and OT3. He worked in the life science and pharmaceutical industries before joining Cambridge Consultants Ltd in 1987, where he was involved in product and process development across a range of industrial sectors. Between 1999 and 2012 he worked for the YFM Group, a Venture Capital Fund Manager where he specialised in investments in early stage technology companies.